Center Hill Farm has been family-owned and operated since George Tarry purchased the tract in 1906. The main house was built in 1912 from lumber cut and milled right on the property. The home showcases a 35′ long central hallway plus a wide front porch complete with a romantic swing for two and old-fashioned southern white rockers. The farm is registered and certified as a Virginia Century Farm, operated by the Tarry family and their descendants for over 100 years.
The current owners Nancye (Tarry) and Dan Hamm began Center Hill Farm's Wedding & Events Venue by holding their own wedding there in September of 2019. In doing so they realized the joy of a relaxed informal country wedding allowing visiting with family and friends in an unhurried atmosphere. Because the property is the highest elevation point on the farm, there is always a refreshing breeze and the giant oak trees provide a cool shady backyard. A large tent affords ample shelter for conversations and becomes a resting spot after exploring the nearby forest trails. In the evening each sunset over the pond gives God's paintbrush an opportunity to create an original artwork of golden reds, brilliant pinks and plum purples. Center Hill Farm is truly a slice of heaven.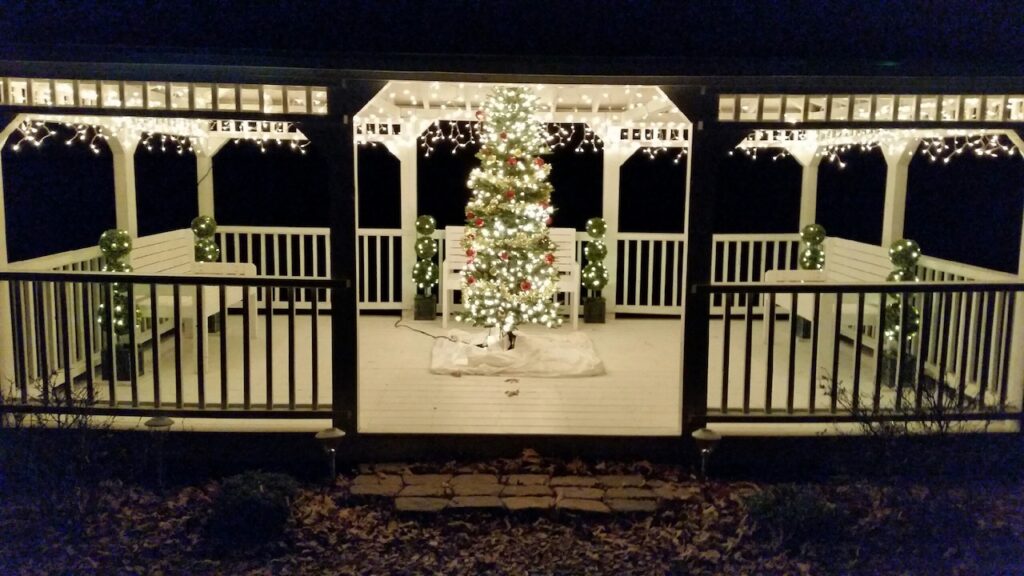 Near Henderson/Oxford, NC and South Hill/Clarksville, VA, the farm is located on the Epps Fork peninsula surrounded by Kerr Lake (a.k.a. Buggs Island Lake), extending 39 miles up the Roanoke River. The lake forms a 50,000-acre body of water with over 700 miles of wooded, cove-studded shoreline, offering state-of-the-art campgrounds within a ten-minute drive to the farm.
Tours are available by appointment so you can view the property and discuss your event details. Since this is a working farm we are not always around to answer the phone, but please feel free to leave a message or try us on our cell phones. Turn-key wedding/event packages are each customized for up to 50 guests and we would be honored to help you plan your special event.